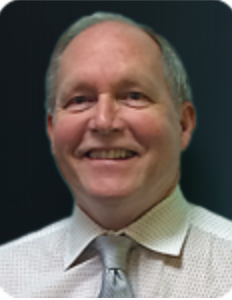 Dr. Thomas (Tom) Ahrens, RN, PhD, FAAN is serving as the Chief Learning Officer of Nashville-based NovEx, the first pedagogically sound, online educational company that enables situated (context-specific) learning.  Ahrens, with Kyriakidis and Benner, founded NovEx in 2011. He is a retired Research Scientist at Barnes Jewish Hospital in St. Louis, MO.
Dr. Ahrens has presented extensively both nationally and internationally on critical care topics since 1986.  He has also extensively published, including 5 books and over 100 papers. His book Hemodynamic Waveform Analysis is considered by many to be the finest clinical guide on the topic.  His book Essentials of Oxygenation won an American Journal of Nursing Book of the Year award.  Dr. Ahrens is actively involved in technology application, particularly in hemodynamic monitoring and capnography.  He has widely published in the application of technology to clinical practice. He was principal investigator of a multi-center study that illustrated how end tidal CO2 could accurately predict survival following cardiac arrests.  In 1999, Dr. Ahrens was awarded the Presidential Citation by the Society of Critical Care Medicine and in 2004 was inducted as a Fellow into the American Academy of Nursing.
Dr. Ahrens is a strong advocate for hospitalized families.  He published a research paper that demonstrated how improving communication with high risk patient families can improve both outcome and cost control.  He helped design communication programs to aid clinicians and published how nursing can lead the way to better matching patient/family wishes with the plan of care.   In 2006, Dr. Ahrens received the "Edge Runner" award by the American Academy of Nursing, which is designated "for those people who are developing innovative solutions that eventually become mainstream solutions," for his work with families of hospitalized patients.  From 2006-2008 he was American Association of Critical Care Nurses' (AACN) representative to the Surviving Sepsis Campaign. In 2008, he was awarded the "Flame of Excellence" award from AACN for sustained and influential work in critical care.  In 2016, Dr. Ahrens was honored as the "Sepsis Hero" by the Sepsis Alliance.